Posted on March 12 2021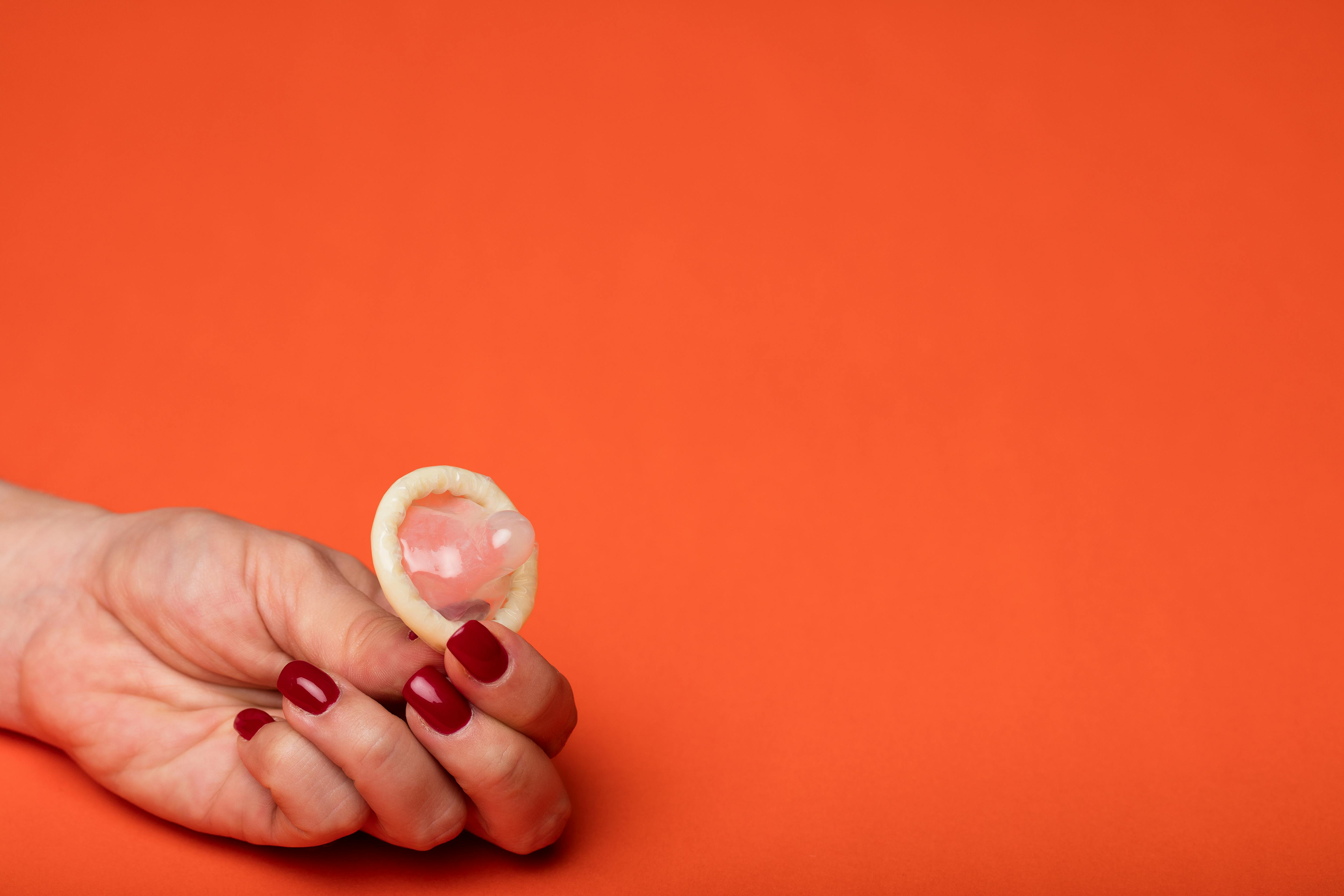 IN INDIA, WOMEN WERE ESSENTIALLY SEEN AS ONLY WIVES AND MOTHERS, CRUCIAL TO THE STABILITY OF THE FAMILY. FROM THE TIME THEY WERE LITTLE GIRLS TO WHEN THEY HIT PUBERTY AND UNTIL THE TIME THEY GOT MARRIED, THE SEXUALITY OF WOMEN WAS THE MAIN CONCERN OF HINDU SOCIETY IN INDIA. AND THEIR SEXUALITY WAS CONTROLLED DIFFERENTLY THROUGH DIFFERENT PERIODS OF INDIAN HISTORY.
By Kritika  Agrawal
The mechanisms that were used to control the lives of women denied them their agency and shaped their education. These limitations were specifically designed because their bodies were central to maintaining the honor of patrifocal families and the caste system. 
However, the current situation of women's education hasn't improved much. The social practices - which influence women's education - are still prevalent in India, although in a modified form. The differentiated curriculum in educational institutions that was prevalent in the past is still being practiced in various subtle ways. For example, young girls in India are told to not get involved in sports as it can injure their bodies, which is an important factor in getting them married. They must be pristine. Or they are advised to only choose a career that will give them time to take care of their family.
To better understand today's educational scenario in India, however, it is important to look at it from the historical perspective. What were the factors that shaped and influenced the girls' education of Indian society?
Karuna Chanana - in her paper, "Hinduism and Female Sexuality: Social Control and Education of Girls in India" - stresses the need to analyze women's education from the social context. She explains how various socio-cultural factors played an important role in influencing the education of girls in India and South Asia. 
Chanana argues that sexuality was the key issue, which controlled several aspects of girls' education in the past. She talks about the historical past where the prevalence of certain socialization processes and practices, like female seclusion and sex segregation, helped in controlling the sexuality of girls and how it ultimately shaped their education. Protecting and controlling sexuality was important to keep the caste and agnatic kin-group boundaries intact. 
Factors, such as religion, scriptures, and social relations, along with practices, caste, class, culture, and patrifocal and colonial ideologies - among other things - played an imperative role in influencing the scenario of girls' education in India. The rigid gender roles and socialization processes enabled women to only seek education within the "value system accepted by society." And their sexuality essentially determined the quality and amount of that education.
POWER AND CONTROL
Chanana says, "Men exercised their power to have control over resources, women's actions, bodies, and sexuality." Due an unequal distribution of resources such as time, space, food, property, and agency, men in power restricted and controlled these resources so that women did not make decisions for themselves.
The aim, of course, was to control women's sexuality and reproductive capacity, which were strongly tied with the boundaries of caste and agnatic groups. Certain ideologies - which differed from time to time - were used to control women's lives. Specifically, the ideology of purity in Hindu society placed a great deal of responsibility upon women not to transgress the boundaries of caste society and to control their behavior and movements. 
DEVICES THAT CONTROLLED WOMEN

There was also a responsibility on men to preserve the purity of 'their' women. Women's purity - for example, virginity - has to be protected because it was crucial to the honor of the family in Hinduism. Therefore, various practices came into being to maintain this honor. Practices like pardah - 'curtain' in Hindu - seclusion, and child marriage were immensely prevelent for women to be controlled by the men of their families.   
Pardah was, however, not limited to veils. It also involved various codes of conduct and ideology that controlled the behavior of women. And these social practices were not static, but rather varied by region, religion, caste, and class. For instance, the prevalence of child marriage was different in India than in Nepal and was different in Rajasthan than in other parts of India.
SOCIALIZATION PRACTICES AND THEIR IMPACT ON GIRLS' EDUCATION
The "patrifocal family structure and ideology" was a key to socializing women in the family. Various social practices - such as the aforementioned seclusion and sex segregation - ensured this successful familial socialization of women. However, sending girls to schools meant allowing them to access the public spaces. And due to the social practices involving the separation of public and private space for women, public spaces - and particularly schools - were not available to women freely.  
Therefore, Chanana says, "the formal educational spaces had to adapt to the values, norms, practices, and religious ideologies that were prevalent in the informal setting of a family, to make men of the families send their girls to schools." 
REINFORCEMENT OF THE IMAGE OF 'IDEAL HINDU WOMAN'
During the colonial times, there was an active debate on women's education, due to the social and political awakening in India. Social reformers put stress on women's education to improve society. However, the purpose was not to educate women as a fundamental human right but to imbibe in them certain motherhood characteristics. "Educating a girl means educating a family" was the slogan used by social reformers to highlight the importance of having educated wives and mothers. The aim was to reinforce familial roles and 'myths of motherhood' by controlling their 'dangerous sexuality' into their reproductive capacities. 
They not only saw women as a bridge to the success of sons and husbands but also to the national progress. Interestingly, this view of women's education was not only propagated by Indian national reformists but was also promoted by some feminist writers at the time, such as Krishnabhabini Das. For instance, in her "Reply to the Protest Against the Educated Woman", she said, "woman was not created to be the ignorant slave or plaything of man. As it is the purpose of a woman's life to do good to others and to live for them, so does a woman live for herself. And the serious responsibilities that are entrusted to her demand not only a sympathetic heart but also a cultivated head." Hence, through this discourse of 'bettering' the status of women for men and the nation, the need for women's formal education was highlighted. 
GENDER-SPECIFIC CURRICULUM

Meanwhile, a special curriculum for girls in schools was designed according to the 'nature of women and social roles.' Subjects like music, home science, midwifery, and nursing were introduced for girls. Chanana explains, "This differentiated curriculum was justified on the assumption that women are psychologically and physically different from men and that they are anyway not going to take up jobs after the completion of their education." Through this, we see how various inequalities and injustices women faced due to their biological characteristics.
This differential treatment for girls' education is still prevalent today. As in the past, their sexuality is still central to keeping the family and the caste system intact. The social devices continue to socialize women - to deprive women of their agency - although in modified forms. And the current prevailing mindset is to educate them enough to get them married in a 'respectable' family. Hence, even today, these differences, gendered practices, and social values make it difficult to make gender-inclusive educational policies and programmes.  

Kritika is a Delhi-based Journalist. She is a feminist and passionate about writing on social and gender-related issues. History, travel, culture, food, and art are what excite her. You can write to her at kritika.ag1996@gmail.com, Instagram and Twitter
SUPPORT INDEPENDENT FEMINIST MEDIA. SHOP NOW!