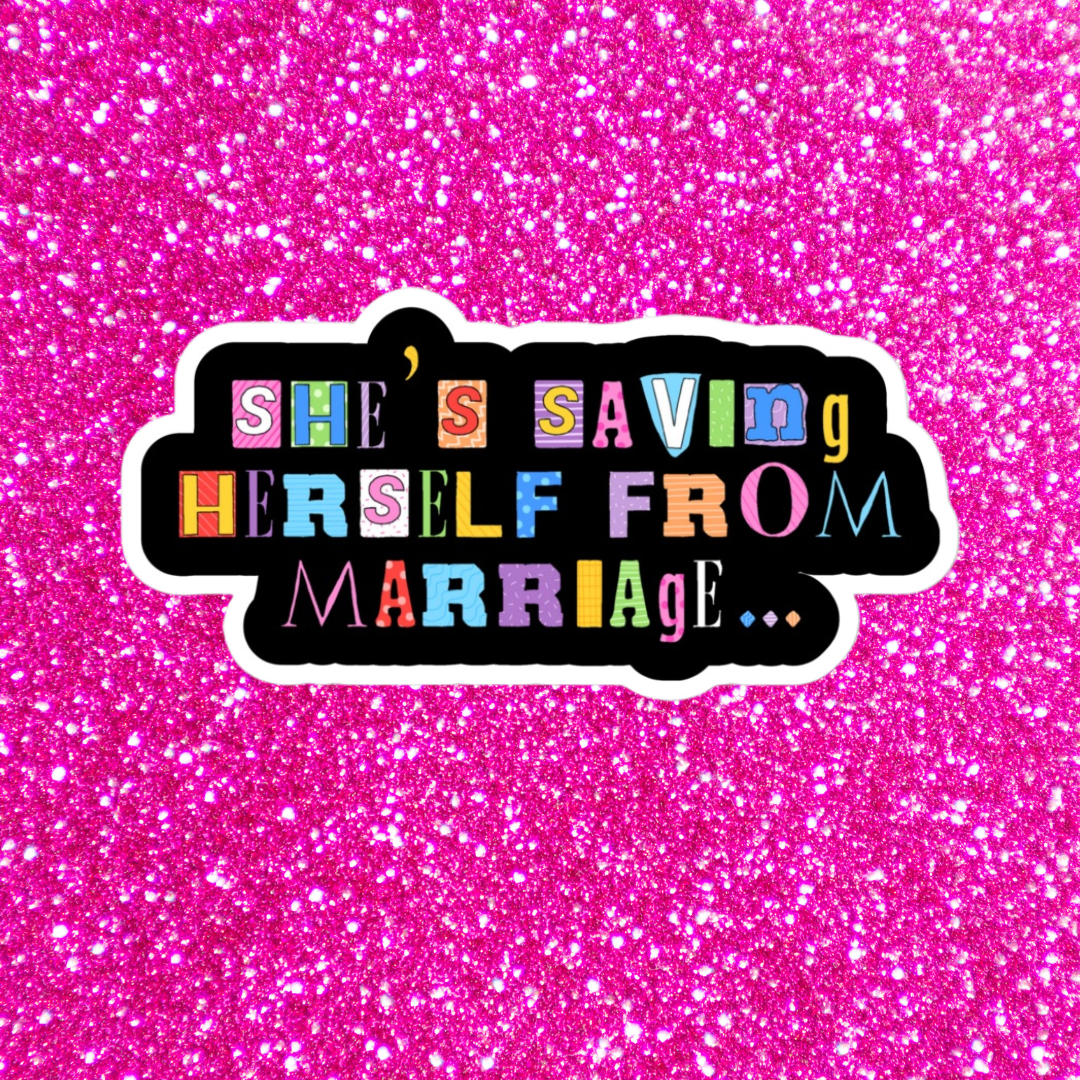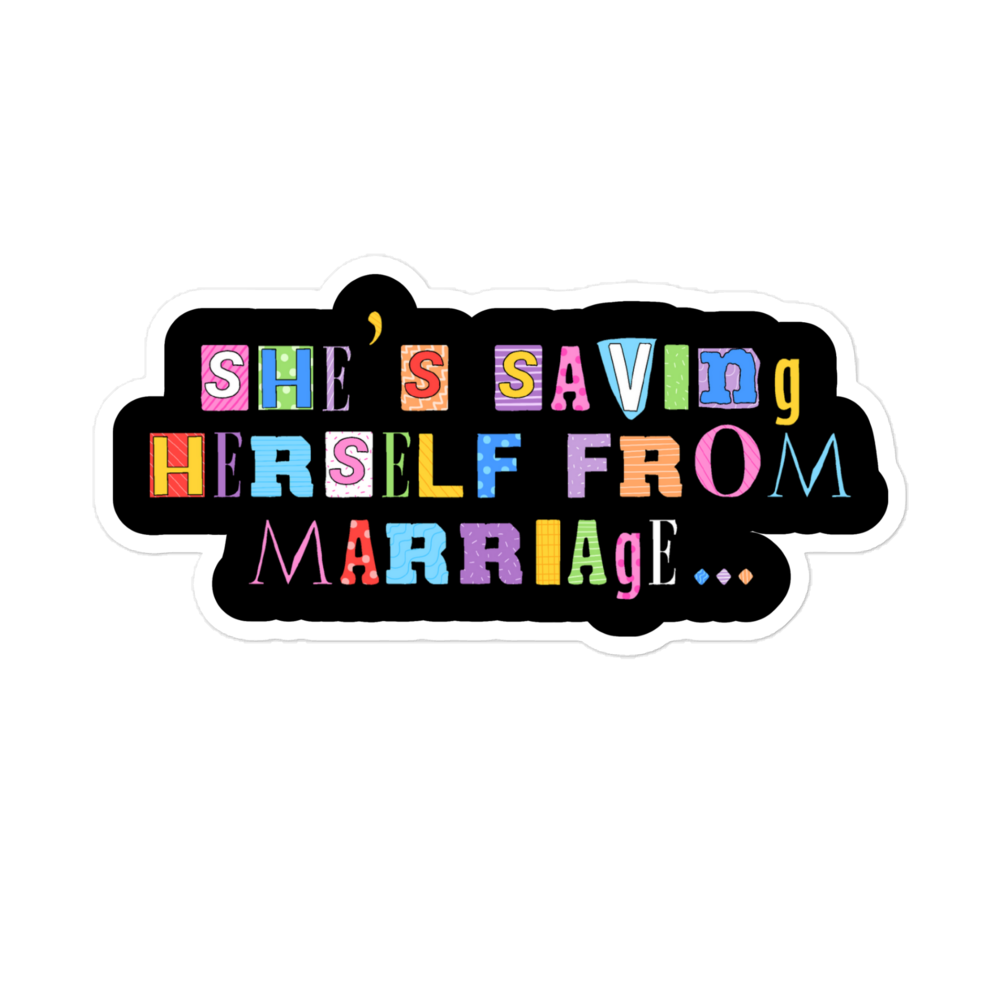 She's Saving Herself From Marriage Sticker
$4.50
4841792_10163
Marriage isn't for everyone, especially when you find out that the average husband creates an extra 7 hours of work a week for their wife! Married women do more housework than single mothers, and married women take on more housework even when they out-earn their husbands.

Speak out against this injustice with this not so subtle feminist sticker.

PRODUCT DETAILS
These stickers are printed on durable, high opacity adhesive vinyl which makes them perfect for regular use, as well as for covering other stickers or paint. The high-quality vinyl ensures there are no bubbles when applying the stickers.

• High opacity film that's impossible to see through
• Fast and easy bubble-free application
• Durable vinyl
• 95µ density

Don't forget to clean the surface before applying the sticker.
PRODUCTION & SHIPPING
Items made to order
Allow 3-5 business days for production
Tracking provided for most orders
Free Shipping on orders over $70 USD
SIZING
3×3 inches (

7.5 cm)





4×4 inches (10

 cm)





5.5×5.5 inches (14

 cm)