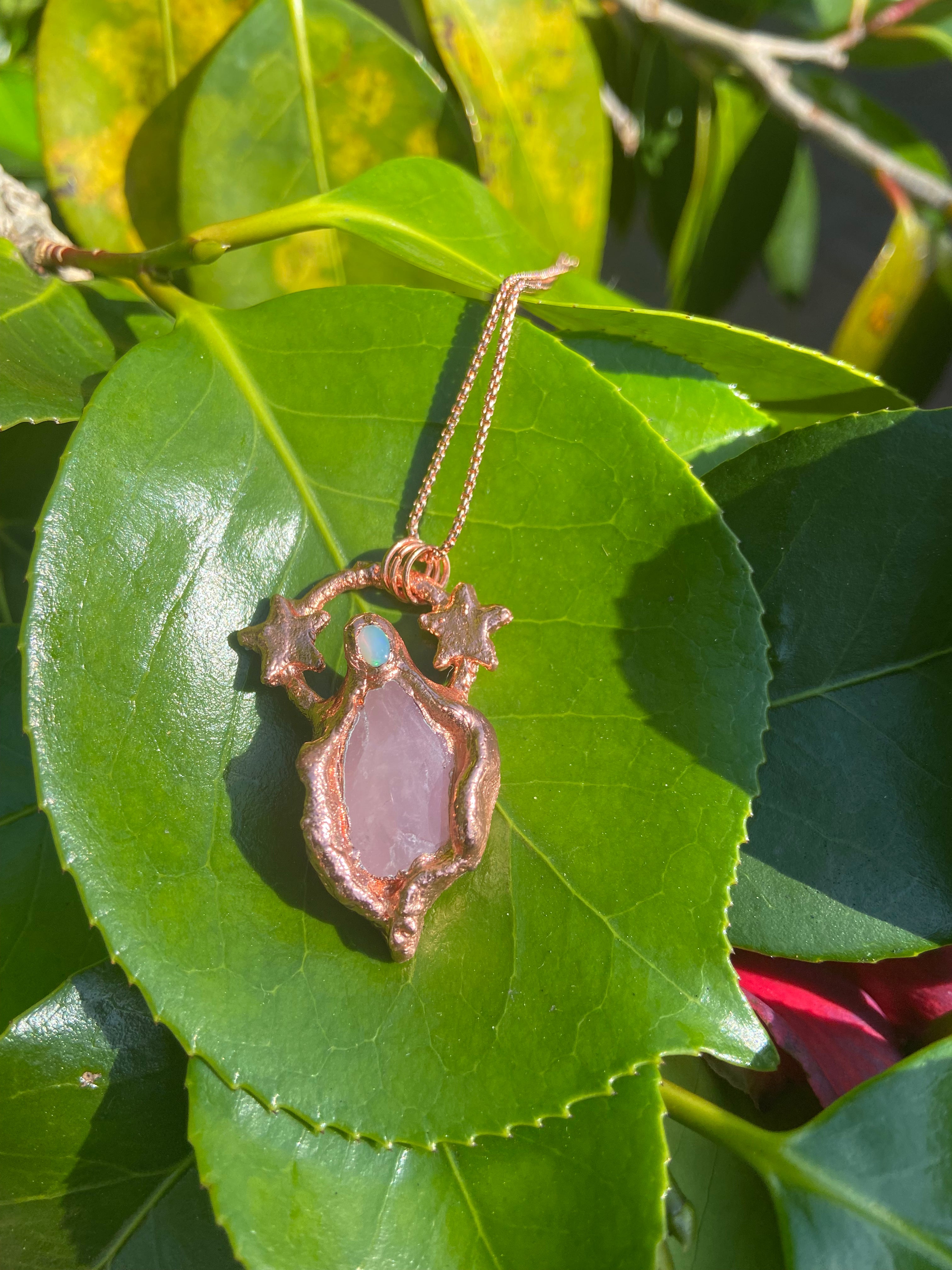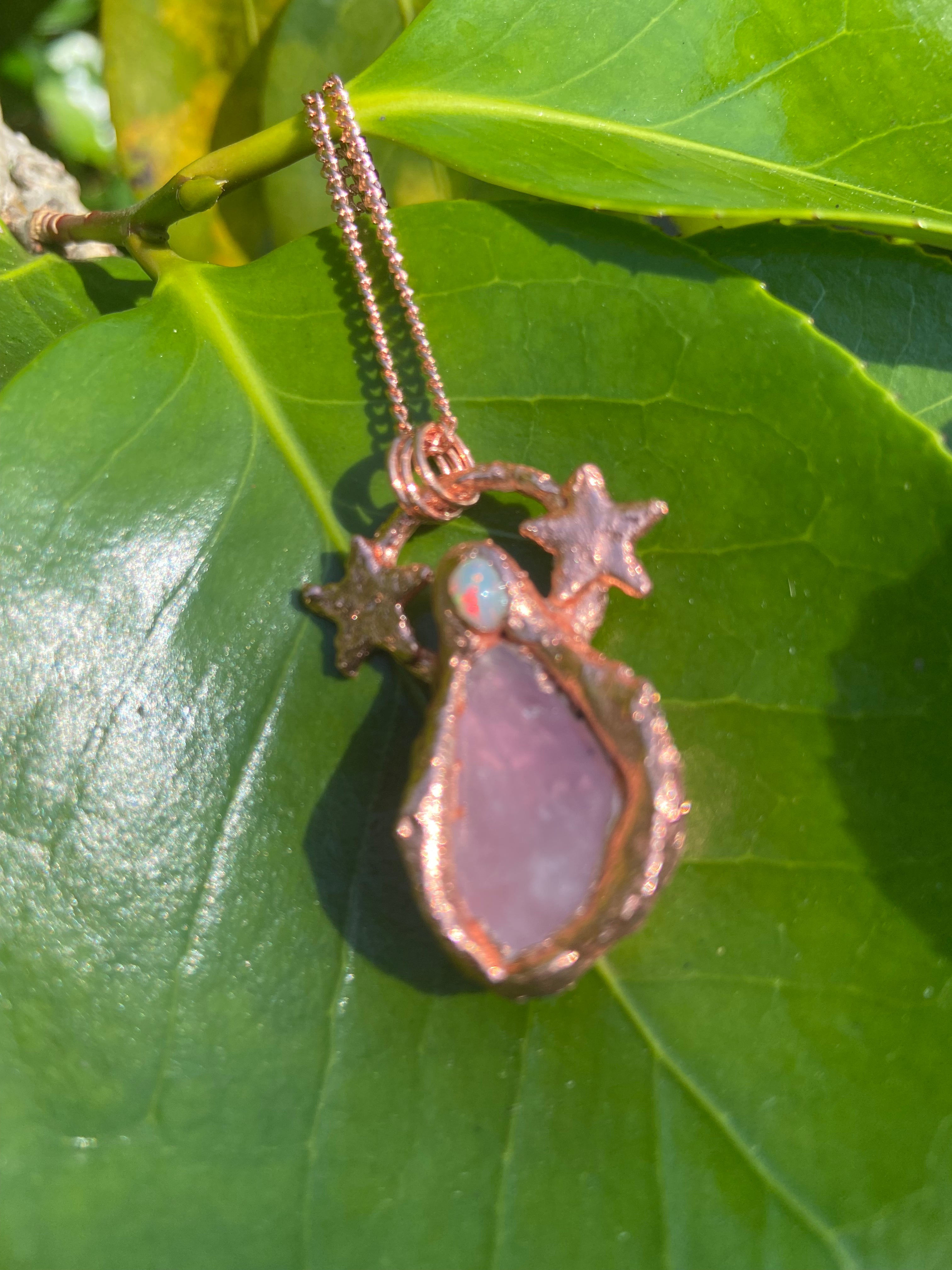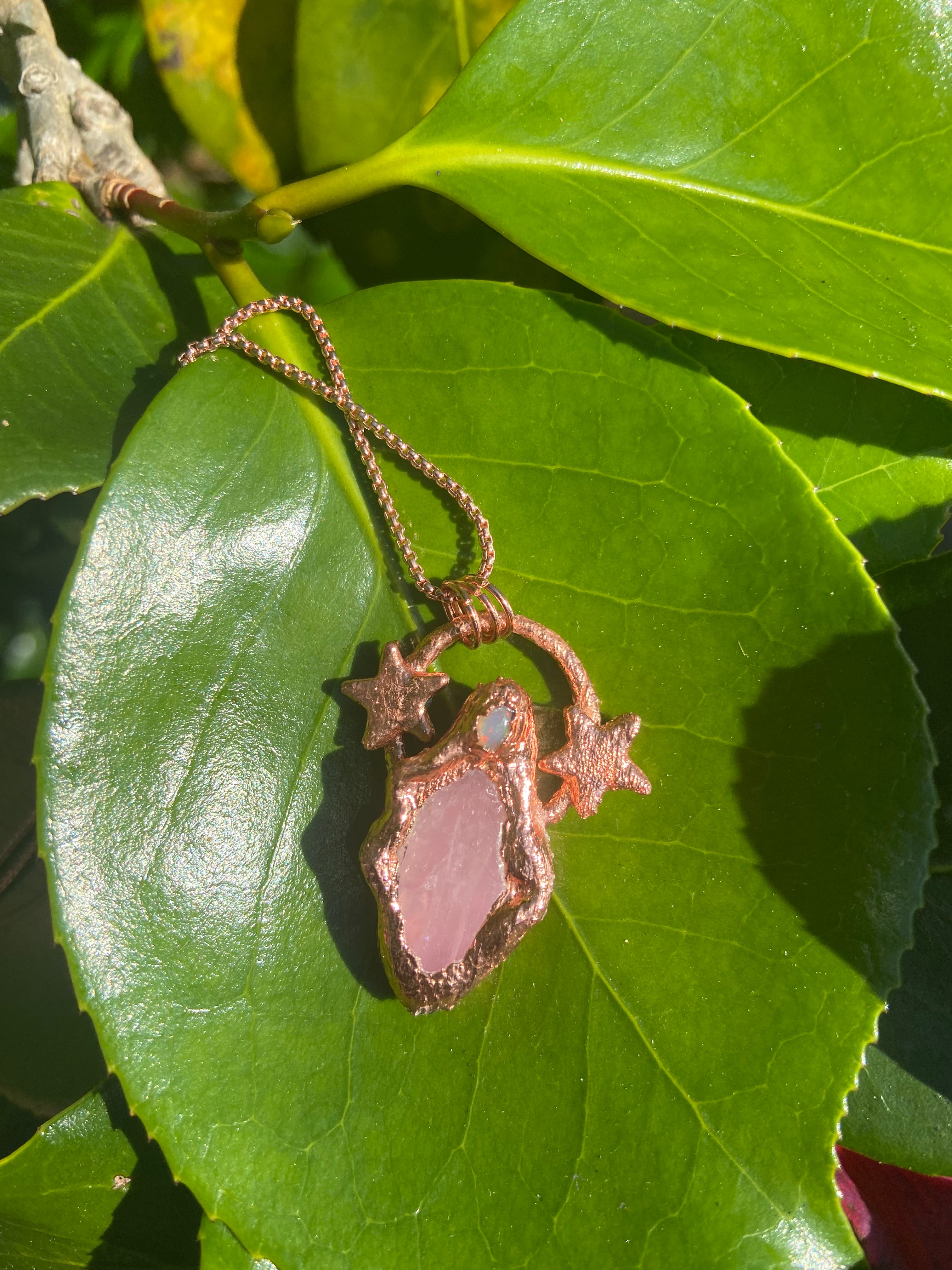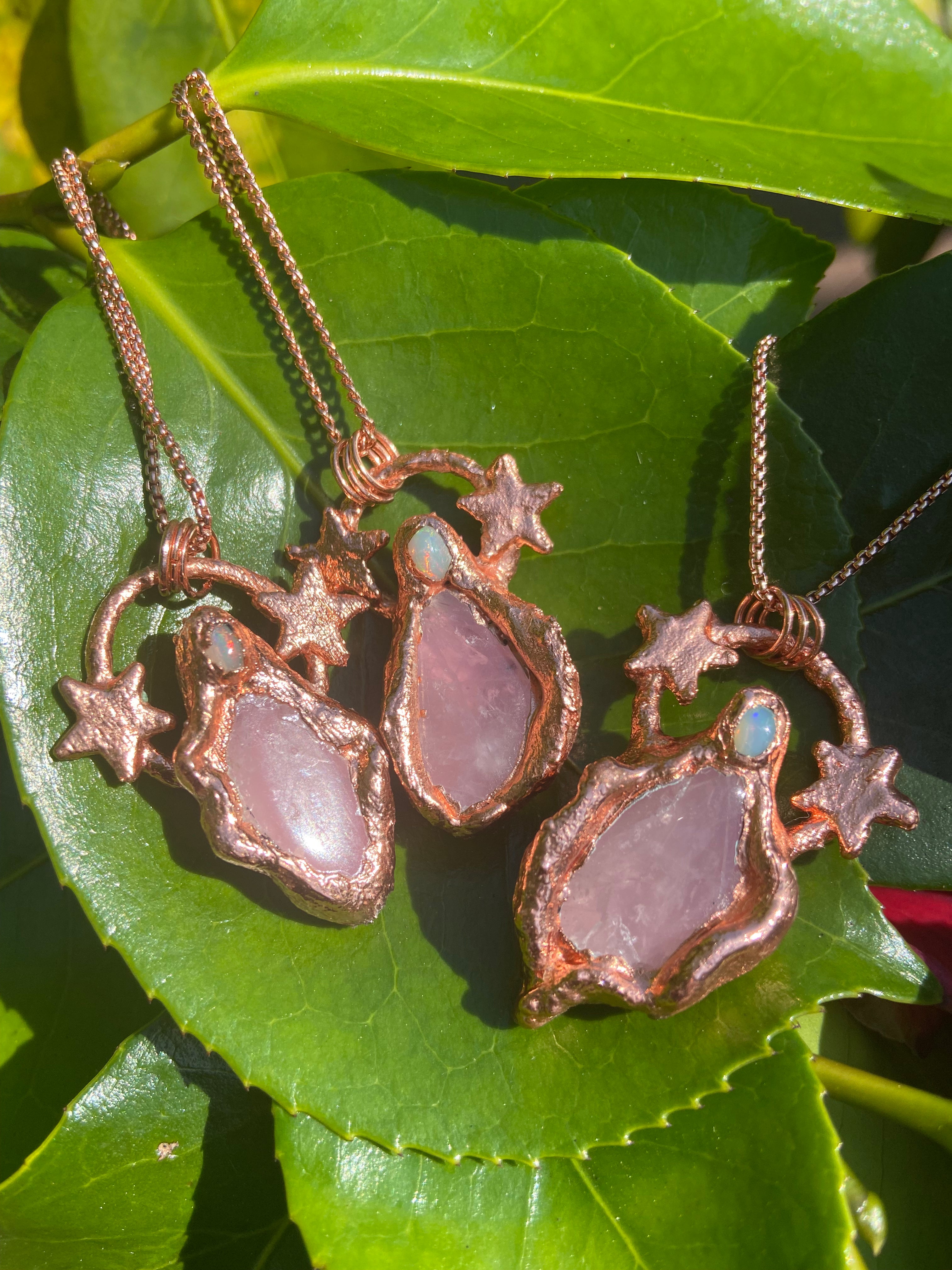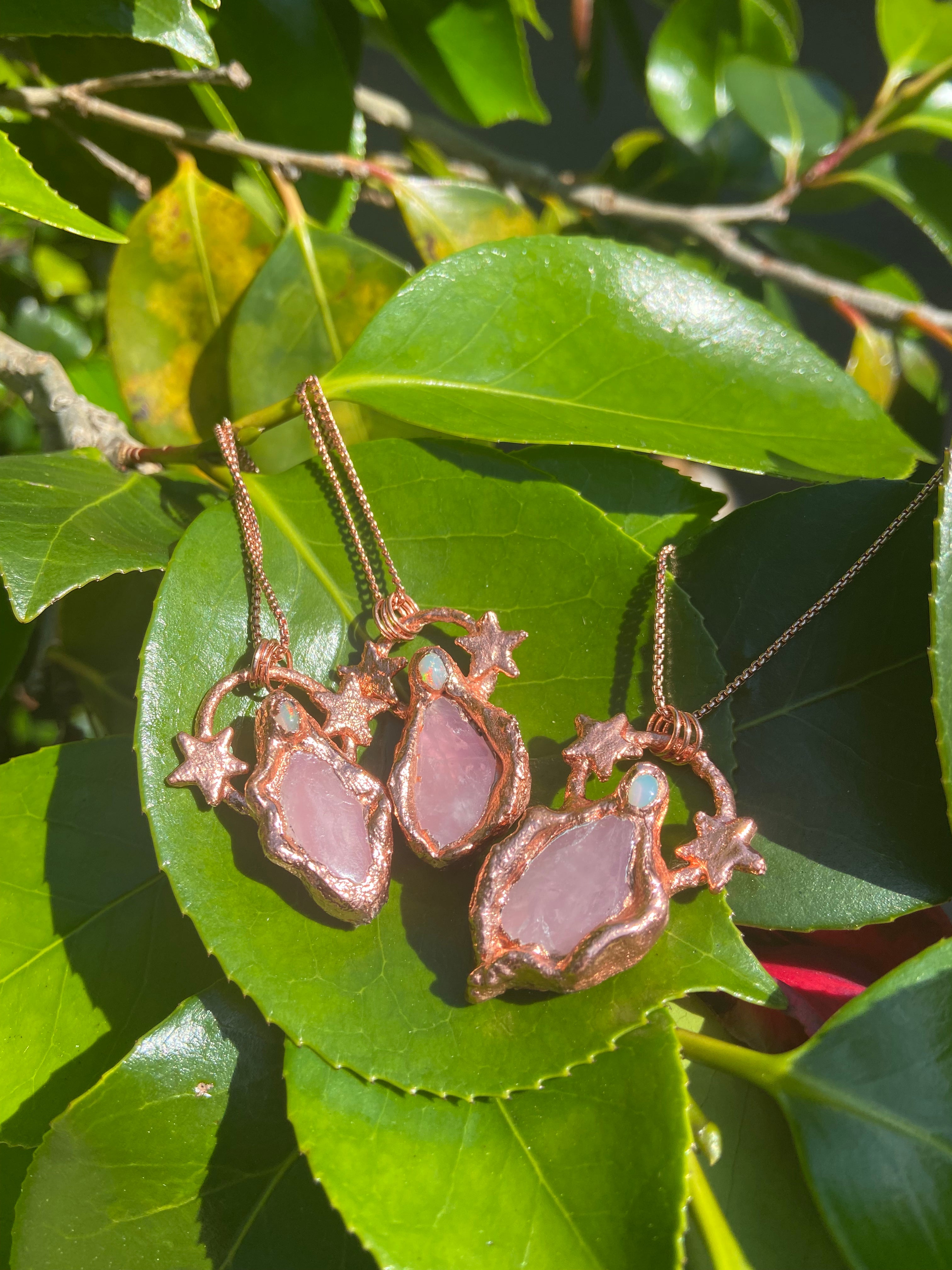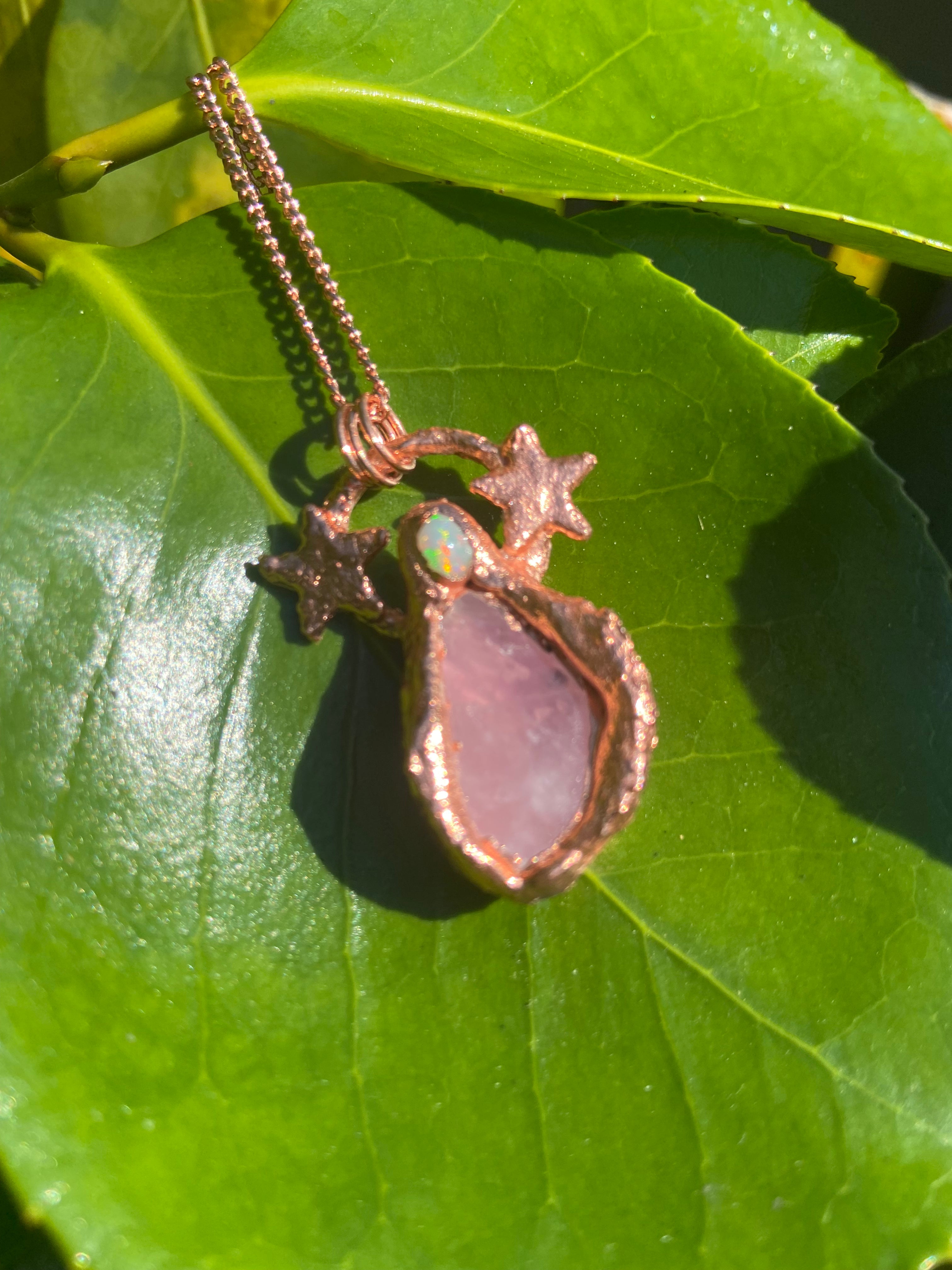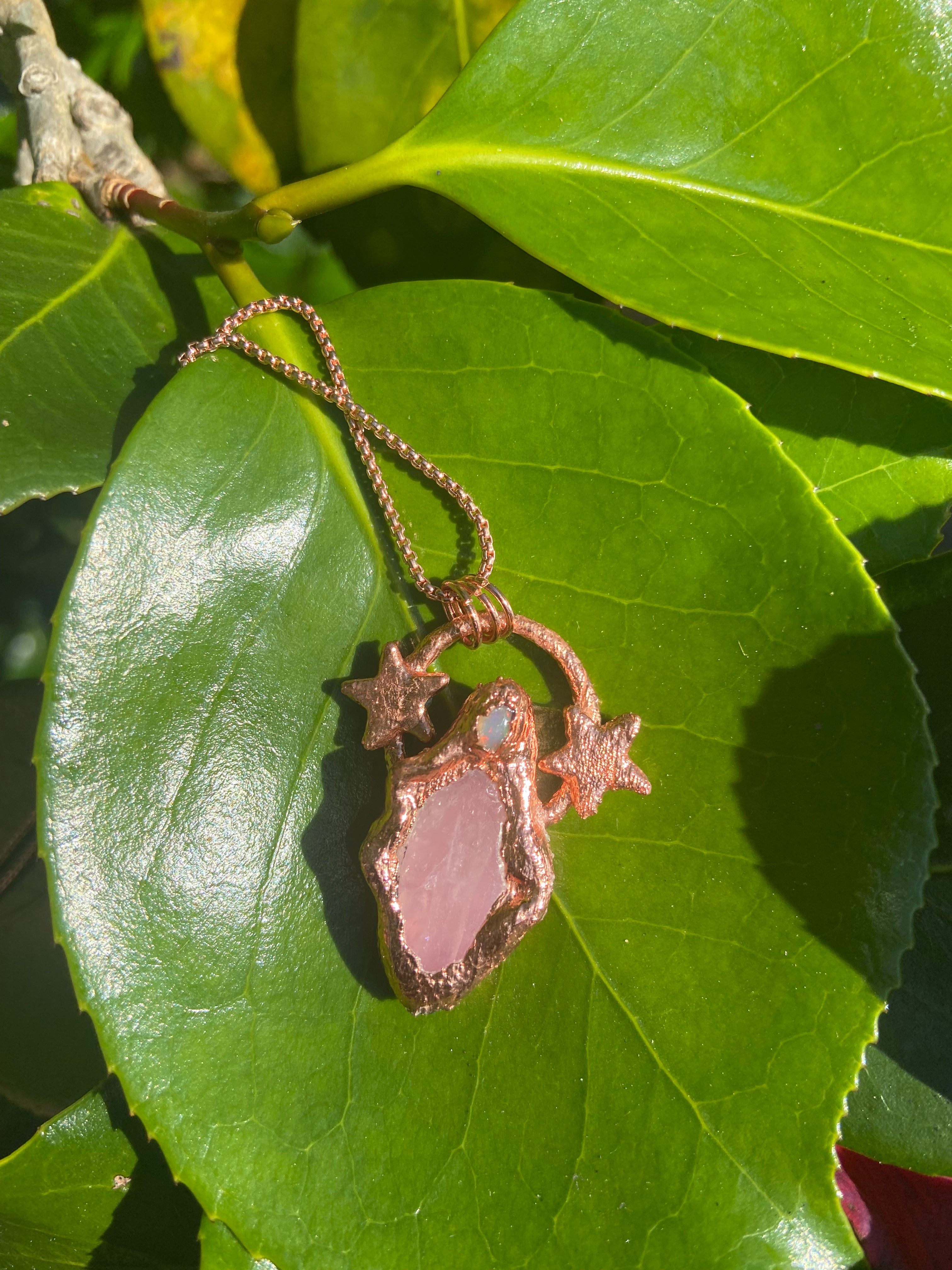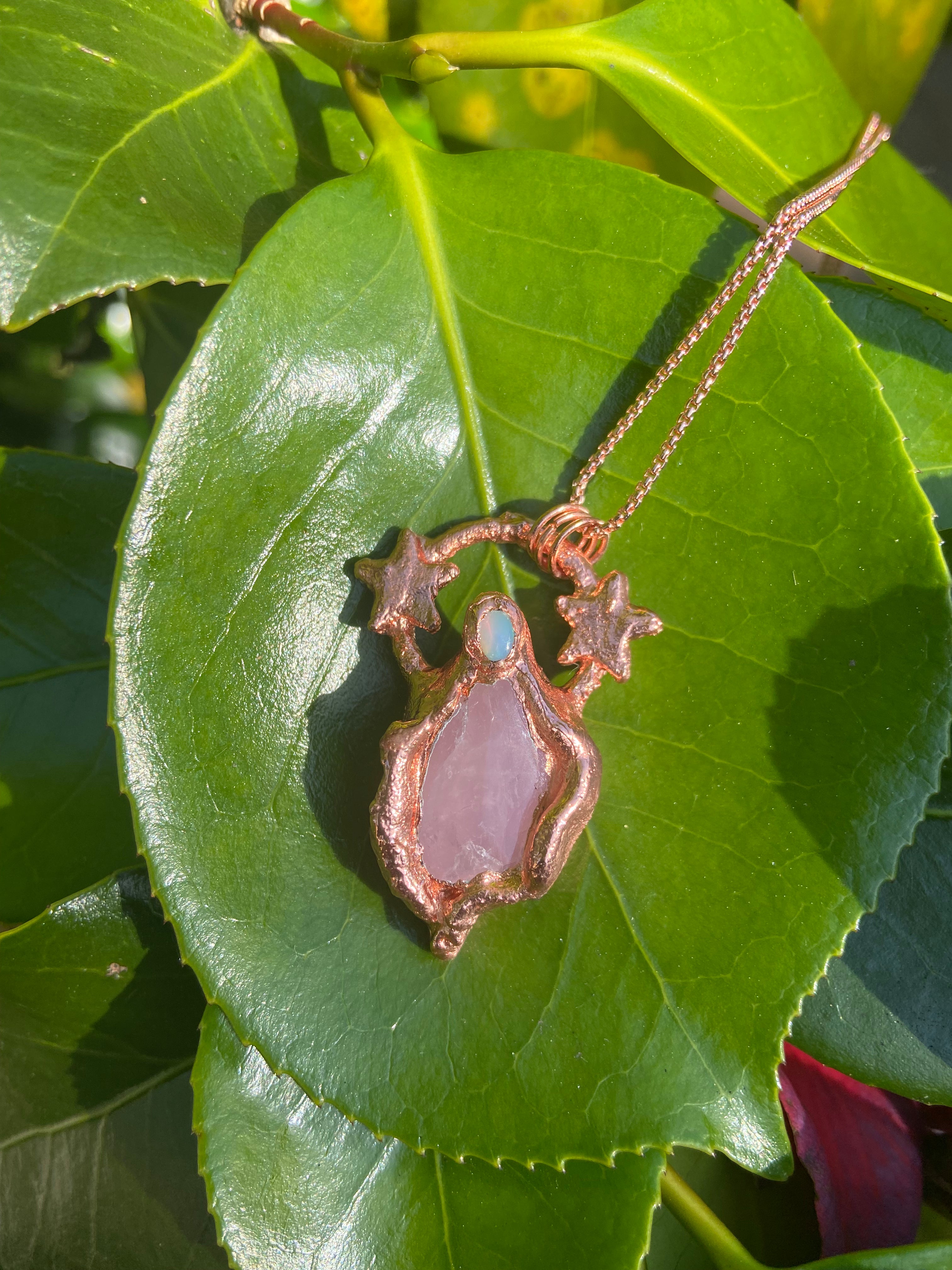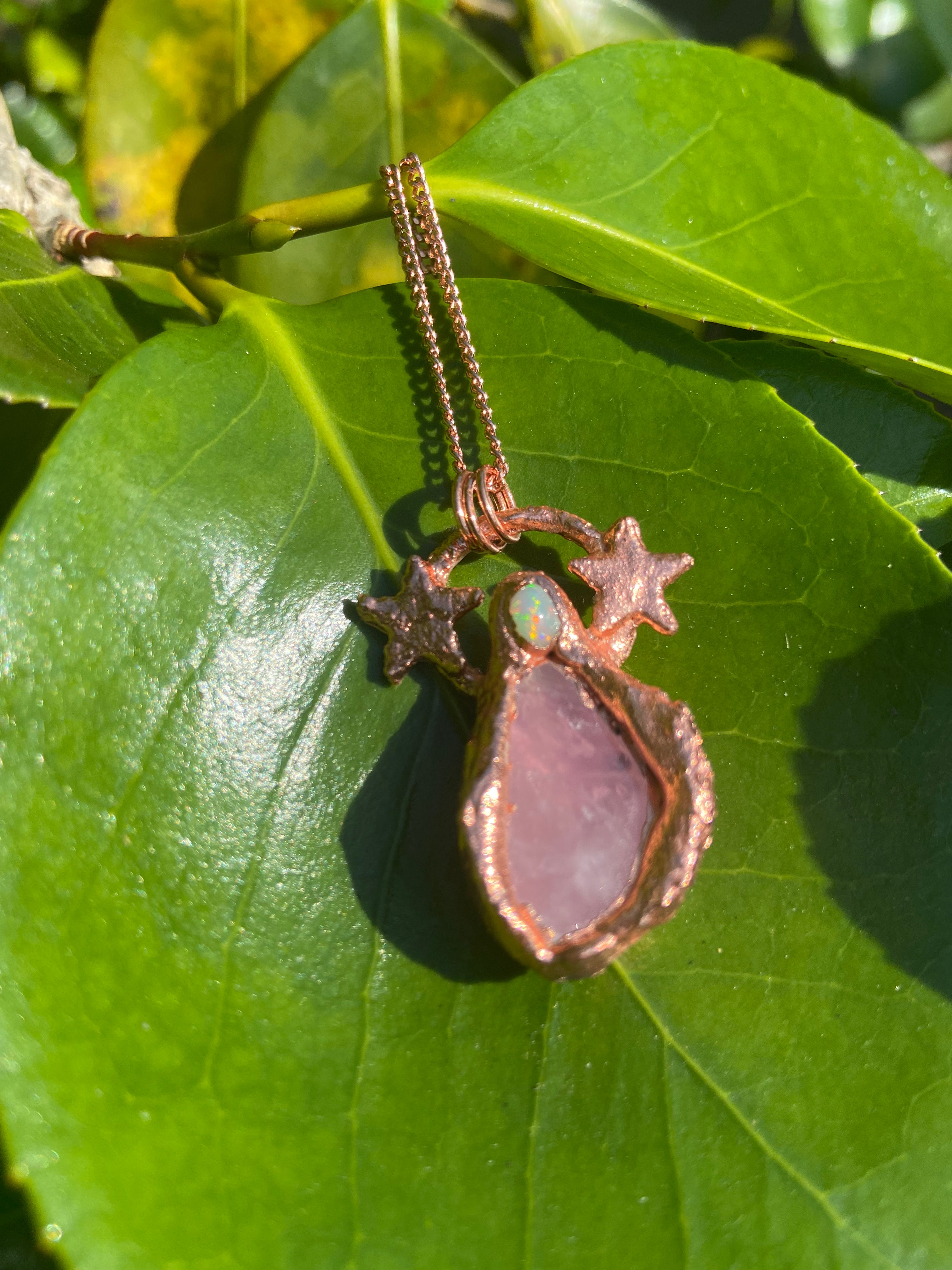 Rose Quartz & Opal Cunt Necklace
Sold Out
Adorn your neck and protect your energy with our rose quartz and Ethiopian opal cunt talisman.
Make a subtle statement with this feminist necklace. Bring joy to yourself and your feminist friends and piss off that conservative relative. 
When you order from Feminist Trash you support independent feminist art and are helping prevent fast fashion.
Each pendant/talisman is hand sculpted and plated with copper. Due to the hand-crafted nature of our collection, we are unable to reproduce the exact colour and pattern, which makes this piece truly unique.
PRODUCT DETAILS 
-Pendant Measurements: Approx. 4cm x 2.5cm 
- Adjustable Chain Measurements: 43cm + 7cm extender
-Materials: Copper, Rose quartz, Ethiopian Opal and polymer clay.
-Weight: Approx. 12g

CARE INSTRUCTIONS
Please remember this is wearable art and should be treated gently and mindfully in order to prolong the life of your piece. To take care of your piece please avoid long-term sun exposure (to avoid fading the color of the stones) and avoiding getting your piece wet too much (not good for the longevity of copper) or exposing it to harsh chemicals 
Each talisman has been coated the with a copper sealant which should help keep the color and shine for a long time. This may wear off over time and signs of aging may occur as with any item of jewelry worn and loved often. For longevity's sake, regularly shining up your piece with a regular or sunshine polishing cloth is recommended.
Please also note that gemstones naturally may have some minor imperfections such as slight scratches or tiny chips.