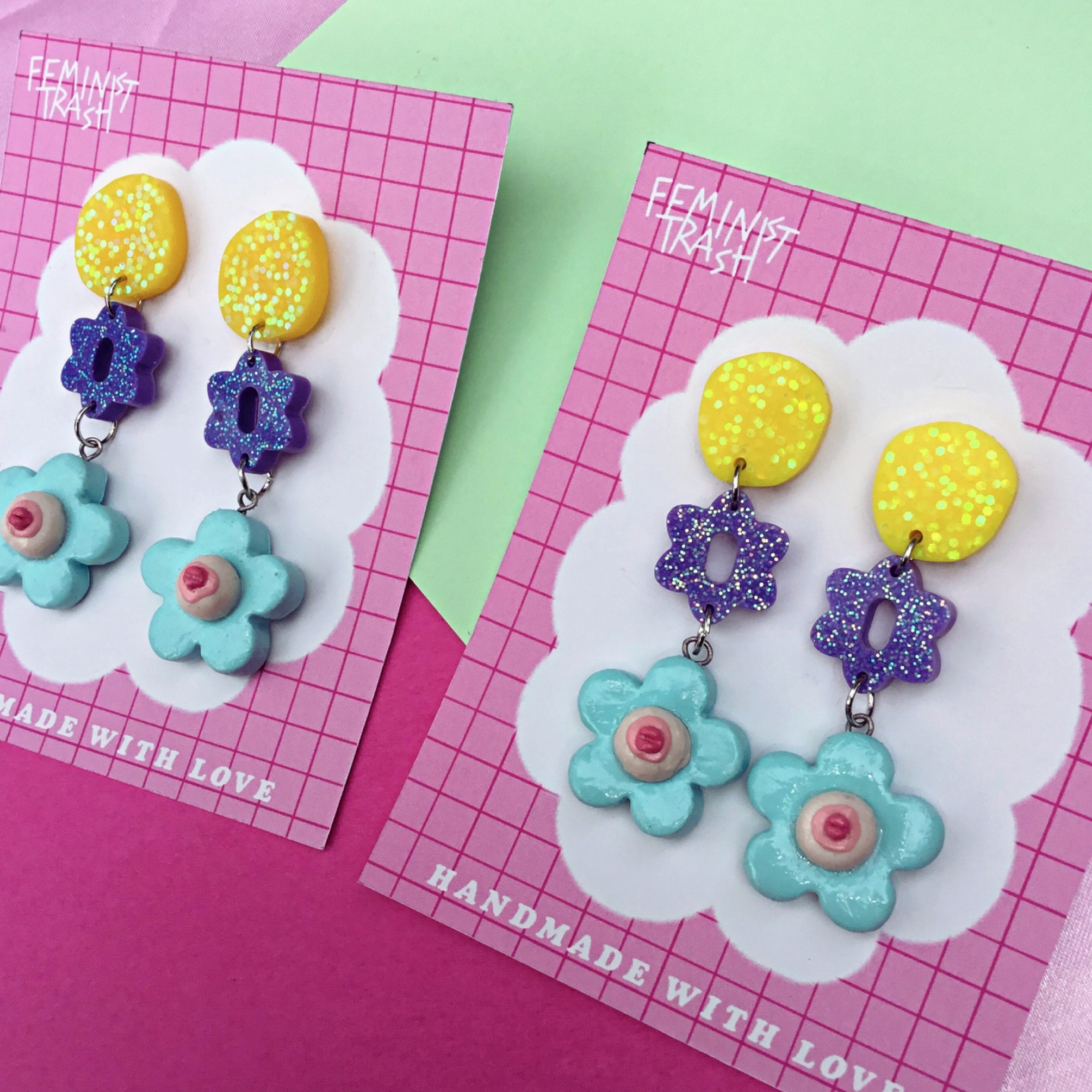 Daisy Titty Dangle Earrings
Sold Out
Adorn your ears with these super cute Daisy Titty dangle earrings.

Make a subtle statement with these feminist earrings. Bring joy to yourself and your feminist friends and piss off that conservative relative. 

When you order from Feminist Trash you support independent feminist art and are helping prevent fast fashion.
The earrings are default set on surgical steel posts for your sensitive ears.

-Measurements: Approx. 6 cm x 2 cm
-Materials: Epoxy resin, Recycled Glitter, Acrylic Paint, & Polymer Clay

-Weight: Approx. 12g/pair
These earrings are handmade. Due to the hand-crafted nature of our collection, we are unable to reproduce the exact colour and pattern, which makes this piece truly unique. Please also note that minor imperfections such as small bubbles and slight scratches may occur.
Ships separately (from apparel) from Sydney, Australia