Posted on October 26 2020
IRELAND AND THE UK HAVE FINALLY DECIDED THAT PERIODS ARE NO LONGER A LUXURY.
By Mugisha Ntihabose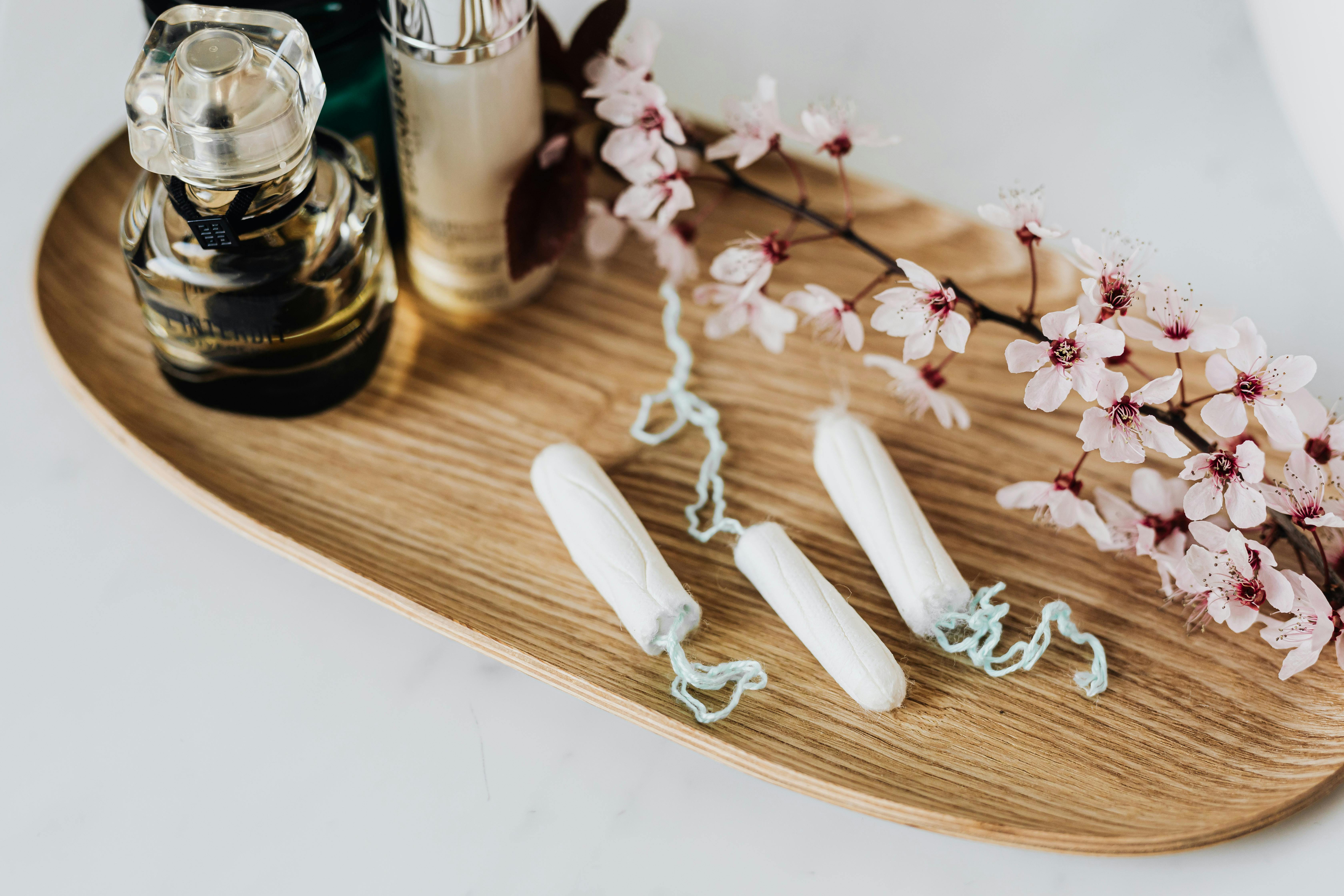 I've enjoyed my period for ten years. Now that I've celebrated the back pain, mood swings, explosive diarrhea, and the amazing feeling of cramps and backache, Ireland and the UK have finally decided that periods are no longer a luxury and dropped their value-added tax (VAT) to 0% this year.
In the past, a group of English activists chose to demonstrate for free sanitary products in schools because many high school students missed their classes due to lack of menstrual product accessibility. Previously, England and other countries taxed their tampons and sanitary pads at 5% as a "non-essential luxury good." Outrageously, Hungary has a period product tax rate of 27%. They must believe a woman's period amounts to a short holiday in the Bahamas.

BEFORE WE START APPLAUDING THE UK AND IRELAND AS "CULTURALLY ADVANCED" COUNTRIES, WE SHOULD BE AWARE THAT KENYA WAS THE FIRST COUNTRY TO END PERIOD TAX IN 2004.


Many countries are making improvements surrounding their period tax yet many continue to view periods as taboo. For example, many people in India view menstruation as dirty and impure. In the worst cases, women are not allowed to participate in daily life while bleeding. Another example is the anti-period sentiments in the United States expressed in Hilary Clinton 2016 campaign. Many Americans believed she would bring the United States danger during her time of the month. Okay, so what's Trump's excuse?
Why are periods still seen as an extravagance? It is probably because menstruation is not completely understood. Unfortunately, there aren't a lot of studies financed to better understand women's bodies in particular. A great example of this is that there is 5x more research for erection dysfunction compared to premenstrual syndrome, whereas 19% of men deal with this problem compared to the 75% of women who have PMS. Researchers do not see our periods as particularly interesting or necessary. Many still uphold the draconian view that it is disgusting.
The foreignization of women's bodies creates problems in women's health. Many women are often misdiagnosed by their doctors. For example, many women get diagnosed for heart complications only after a heart trauma has accrued. Misdiagnoses are common in conditions, such as polycystic ovary syndrome (PCOS), chronic fatigue syndrome, autoimmune disorders as lupus, rheumatoid arthritis, and multiple sclerosis.
Unfortunately, many doctors are misogynists and often barr women from participating in health studies. Many medical studies are not performed on women. Less research is due to the worry that the medical trials may affect pregnancy and future pregnancy and because a menstrual cycle adds extra complexities to the obtained results which makes women's bodies easier to just avoid altogether.
Because of the infantilization of women's health, many girls are taught to be secretive about their periods. Ever find it funny that blood is shown as a blue liquid in tampon commercials?
THE MOMENT ONE OF US IS BRAVE ENOUGH TO ADDRESS A PROBLEM WE ARE RIDICULED AS ANGRY OR HYSTERICAL.
While I was doing the research for this article, I was overwhelmed by the abundance of outdated views on women's health. Although there are more women presidents or government officials than ever, not much has changed. I understand that these things don't change overnight, though I wish they did.
As important as it is to be critical of a system that enforces oppression, it is twice as important to find ways to make a change. How do we make a change in the case of the period taboo? We could boycott the companies that only show blue liquid in the pad's commercials (Kotex was the first one to use a red liquid in 2020). We could only decide to visit women doctors? Though such a decision would only be reserved for the privileged.
As women, we are taught to keep our problems to ourselves and suffer in private. We are often reminded that we "ought to be happy" that "things aren't as bad as they used to be." And the moment one of us is brave enough to address a problem we are ridiculed as angry or hysterical. Luckily, talking about these subjects will help society step in the right direction and maybe, though we will not see the change firsthand, generations to come will. As it took many years to 'earn' the right to vote, I believe period reform will eventually come.
Mugisha is a black woman, who is a huge science nerd, that enjoys writing, researching and who loves to discuss about almost every topic with great passion. Especially politics, inequality, environment and more

SUPPORT INDEPENDENT FEMINIST MEDIA. SHOP NOW!