Posted on October 11 2020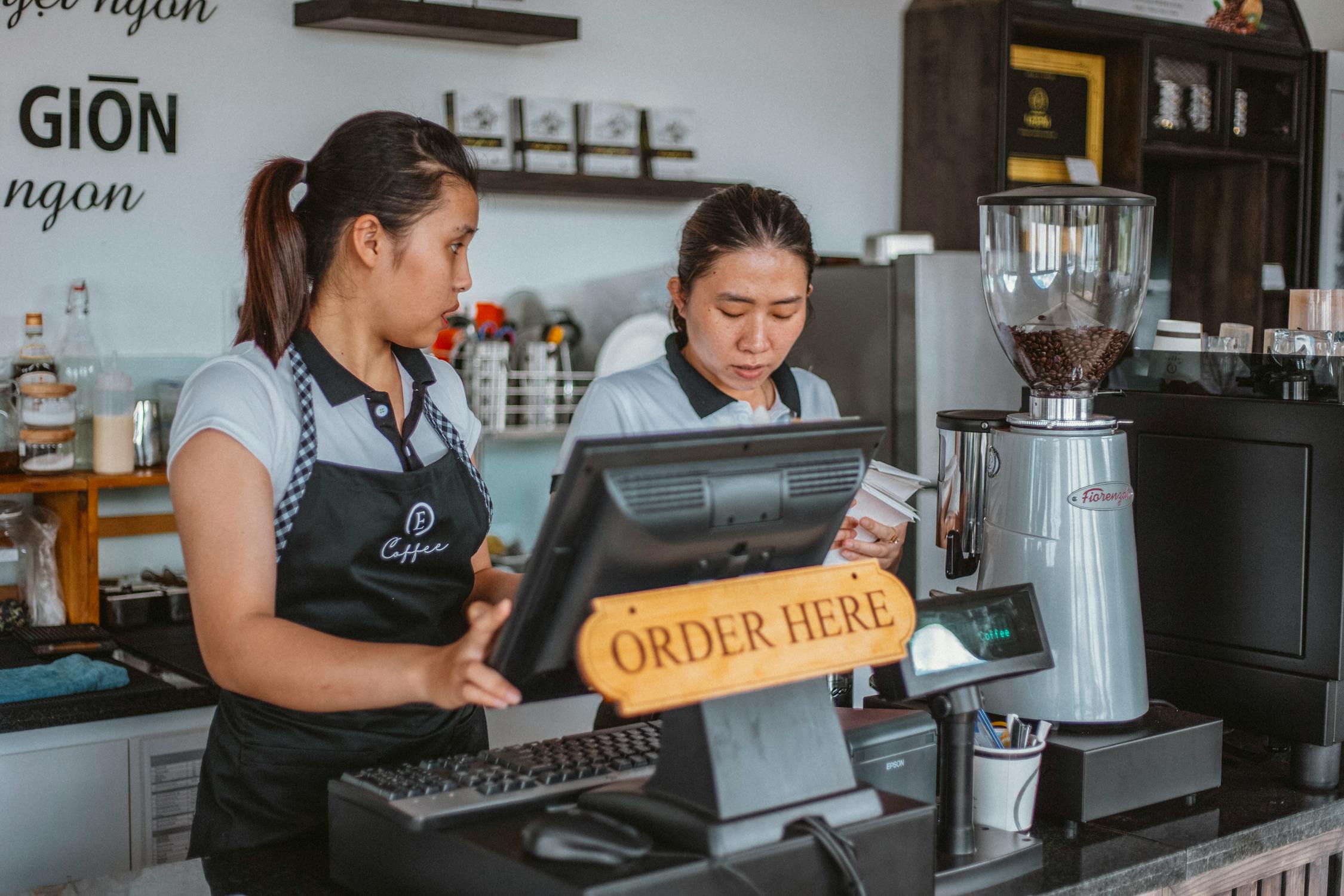 CLEAN UP ON AISLE MISOGYNY
By S.I.Reyes
We've all heard the horror stories from working in retail, the 'Karen' melt downs, the recent anti-mask tantrums, the creepy pick up line assholes and the endless barrage of mistreatment that has become expected and commonplace in our society.
I can vouch for each of these experiences; I've worked retail for 3 years and even though I'm currently in the midst of applying for every job I see, I will no doubt return to it in spite of the abuse it entails.
But this abuse is not the same for every employee - as with everyday life, our experiences differ significantly depending on how customers perceive us.
What I mean by this is that if a customer classifies you as a woman - it affects how they treat you.

DON'T GET ME STARTED ON THE STRUGGLES OF A CUSTOMER ASKING FOR A MANAGER - ONLY TO HAVE A MALE MANAGER TELL THEM THE EXACT SAME THING I DID. 

Even though I'm not a woman, I am fairly feminine. I love using makeup and fashion to express myself, which often leads people to believe I'm a cisgender woman. Customers see this and male* customers especially, treat me in a manner that I had never been subjected to before.
Within my first few months of working in retail, I had several white male customers reach out and touch my hair. I had an old white man think it was appropriate to ask me what country I was from. On more than one occasion I had customers ask if English was my first language or just assume that it wasn't and that was why I couldn't understand them (definitely not because they weren't making any sense at all).
Also don't even get me started on the struggle of a customer asking for a manager - only to have a male manager tell them the exact same thing I did.
Actually, now that I've started, I can't stop.
Many times the issue would have a simple resolution that I could inform the customer of, but they wouldn't want to hear it from me. Next to none of my male coworkers understood what we meant when other female employees and I mentioned this to them. One cashier even said that he had never had that issue and was dumbfounded when we explained that many customers only believed male managers.

"HOW MANY MEN HAVE LOOKED AT ME LIKE HE DID WHILE I WASN'T LOOKING?"
This was apparent in one particularly upsetting incident where an older white man came up to the service desk, wanting to return a bathmat. However, the mat was wet and I politely informed him that he had to dry it off before I could do the return. He refused and demanded to speak to a manager, the manager he spoke to was a woman named Angie**, who told him the same thing I had.
While I was explaining the situation he told me to be quiet and I ignored him. It made him furious. He kept demanding a manager so Angie and I strategically called for a male coworker. This co-worker wasn't a manager or another cashier, he was asset protection and really had no authority to deal with a customer who wasn't stealing.
The customer was still confrontational, however his attitude changed dramatically when a male employee informed him he could not do the return if he didn't dry the item. Then he complied. Mostly. I later noticed that the item was still a bit damp and ended up having to dry it myself anyway. Incidents like this were an almost daily occurrence - I had several problem customers that I would resort to leaving my register to avoid.
On the other side of the spectrum are the creeps- unfortunately a cashier is essentially a trapped person, unable to leave any conversation they're subjected to. The amount of men I had leaning over the check writing stand into my personal space made me wish we had plastic dividers before Coronavirus hit.
Many thought they were being complimentary too, with one man attributing my looks to my ethnicity and trying to coax me into revealing 'what I was'.
The very first time I'd ever caught a man blatantly leering at me was one Halloween while working the front registers. I was wearing just a simple striped dress and had the sandworm from Beetlejuice painted on my face. Most people saw the paint first and that stole their focus. However, one man skipped right past that and did the old up and down, not even bothering to make his way up to my eyes. I remember taking a physical step backwards, appalled at the look in this man's eye and having the sudden terrified thought of "How many men have looked at me like he did while I wasn't looking?."
The most upsetting experience I had was with a male police officer. I was checking receipts at the door and he stood inches away from me, looking down at me. He must have been over 6 feet and loomed over me, as if he could topple and crush me any second.
"You're a very little girl, Sara, you know that?," he said to me.
I talked about this moment to many coworkers, one was the only male cashier at the front who I had actually become very fond of during my years of working there. He reminded me of my dad a bit, except that my father is a short Mexican man and this coworker was a tall white man. I told Sam** about how uncomfortable this police officer made me and he had genuine shock painted all over his face. He couldn't comprehend what would possess this man to act this way.
EVEN THOUGH ALL RETAIL EMPLOYEES GO THROUGH HELL, IT'S VERY DIFFERENT PLACE TO NAVIGATE FOR WOMEN, FEMININE PRESENTING PEOPLE, AND PEOPLE OF COLOR.
That day I had to explain to Sam, who was easily in his 60s, how men treated women in service positions. Several female cashiers near us chimed in, sharing their own experiences.
To top off these struggles, myself and my female colleagues had to face our male coworkers; the misogyny and sexism went all the way back to the breakroom.
It was behind closed doors that I learned which male coworkers to avoid, for example there was one overnight stocker, John**, who was a notorious harasser. Luckily, I never got firsthand experience of this because I was warned by one of his coworkers, Nate**.
I remember Nate coming up to me and another female employee and telling us in hushed tones to stay away from John.
"I think he's a misogynist!", said Nate, as he worriedly whispered to us.
I remember thinking how great of a man he was to warn us of John's misconduct, but isn't it sad that the bar is set so low that this impressed me?
When I was fairly new at my job, there was a department manager I helped out, who replied,"If it weren't against company policy, I'd hug you!" to which I replied, "Well I don't like touching people even if it weren't".
I noticed how each female department manager and stocker was helpful when I couldn't find an item's home. But the one male coworker I talked to thought it would be better to tease me and make my job difficult. It felt like for each kind male coworker there were ten nasty ones.
But ask them how their coworkers were to work with and I have no doubt they'd give each other outstanding grades.
Even though all retail employees go through hell, it's a very different place to navigate for women, feminine presenting people, and people of color. If you're at the cross section of these identities like I am, it's uniquely difficult.
It's not just the issue of how society has been conditioned to treat service workers, but how they have been taught to treat women and femininity poorly - to see it as 'less than'.
The treatment I experienced as a feminine, person of color whilst working in retail was just a small-scale version of how the world saw me.
*Terms such as 'man' 'male' 'female' and 'woman' are in no way used to exclude trans or gender non-conforming individuals
** Name has been changed for privacy.
S.I.Reyes is a non-binary feminist who's new to the writing scene but not new to the struggles of existing in a white male dominated society. They hope to one day use their Crim degree but for now settles for ranting on the internet.
SUPPORT INDEPENDENT FEMINIST MEDIA. SHOP NOW!